On Site Security Referrals!
At On Site Security customer satisfaction and 'word of mouth' has got us to where we are today. Therefore, we are rewarding all of our existing clients with what we all know and love… CUPCAKES!!!!
How can you gain our rewards?
It really is as simple as referring us to friend looking for security…
1). Pass on our contact details and leave the rest to us.
2). Once we have set up a contract with the client we will send you a confirmation email of your finalised referral.
3). Enjoy a box of delicious On Site Security cupcakes alongside a customised thank you for our business together! It really does mean everything to us.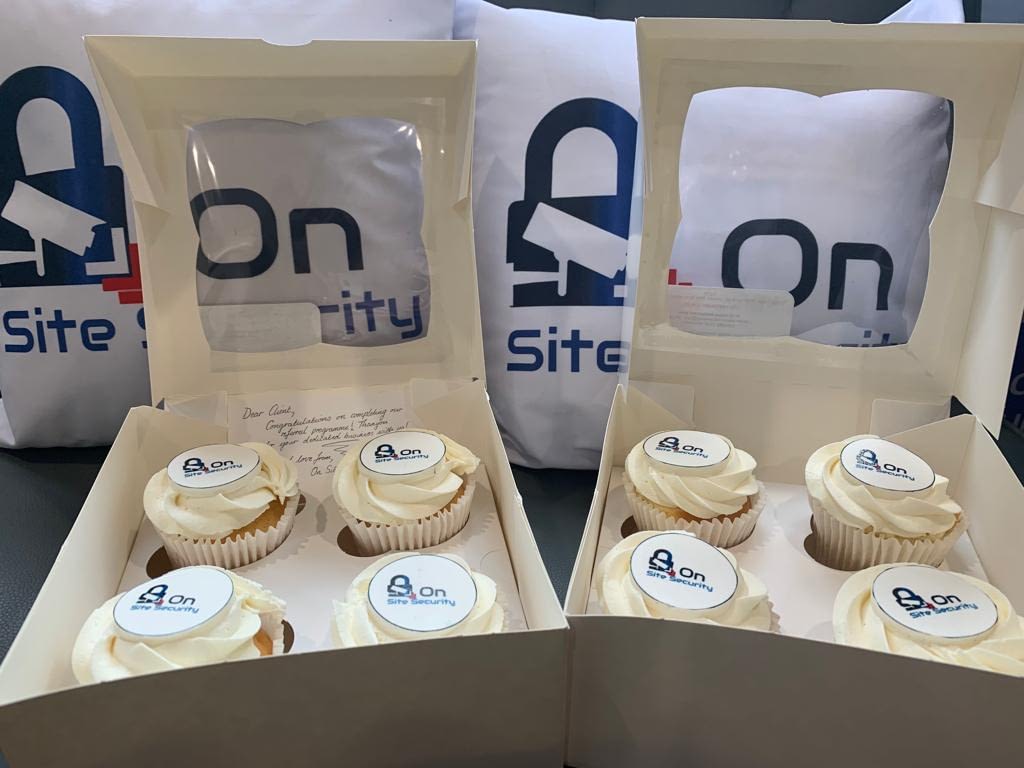 T&Cs
• The referred organisation cannot be an existing or past client of On Site Security
• On Site Cupcakes will be issued once the contract has been signed within a month
• Referral must be to a decision maker or influencer